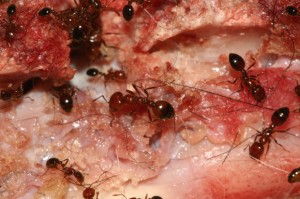 There is not a single individual who welcomes ants in their home. Bed Bugs Columbus Exterminators provides ant treatment solutions to residents throughout Franklin County, Ohio.
There are many types of ants you could be experiencing which will determine the type of treatment necessary to get rid of them.
Ant problems in Columbus may take on numerous forms which is why we're here to help you be ant-free.
Before you select any Columbus exterminator to handle your ant problem contact us at (614) 289-6035 to discover what to look for when hiring a Columbus pest control company.