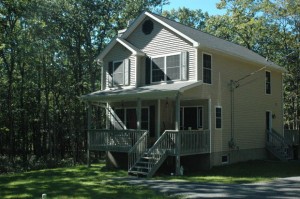 You've found our residential pest control services. Since you are on our website we are guessing you would like pest elimination services in Columbus. Well, lucky for you, you've come to the best place! Bed Bugs Columbus Exterminators can provide the highest quality pest control and rodent control services to Columbus.
Unlike many other companies, we won't try to force you into signing up for contracted services. We can provide single-service pest treatments also. We tailor our pest treatment to your needs. But if you require a quarterly pest plan to keep the bugs away all year, we're here to help! As we said, we can do just about anything you want.
No matter if you're being invaded by spiders, cockroaches, bed bugs, bees, rats, or just about any other pest, we're here to keep your family safe. In most cases, pests stay hidden as winter approaches. Often, the bugs and critters find shelter in your structure. This is why the spring and summer seasons bring the pests. Pests come out of their hiding place and start annoying you once it gets warmer.
During the past few months we have been receiving a ton of calls from residents in Columbus for fleas, cockroaches, rats, and bed bugs. Bed bugs can prove complicated to get rid of; it is a bummer that bed bugs are becoming more common. We've also received a large number of calls for termites in the past few months. Termites are great at taking over wooden structures undetected and stay undetected as they eat your residence.
We feel that protecting your family (and pets) is mission critical. Our exterminators take your family's well-being seriously. As we perform our extermination services our technicians will ensure that the area is safe. If your family includes kids or pets, our pest technicians will use kid and pet-friendly treatments so that no harm can be caused to them.
If you're someone that dislikes pests, then we recommend our preventative pest plan. As part of the plan, we will visit your home periodically to perform preventative pest solutions. We aim to use a barrier to keep pests away before they become a problem. If between these scheduled visits you experience a pest problem,just let us know and we'll come right over! This is included in the plan.
If you're someone who can't stand pests, this can be going to be the best and affordable plan. Just give our Columbus pest exterminators a ring at (614) 289-6035 today and we will be glad to discuss your alternatives and assist you in any way possible!