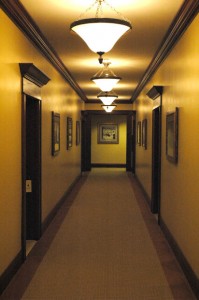 Are you searching for commercial pest or rodent control near Columbus, Ohio? That's what we're here for! Our commercial pest control exterminators are top experts at treating many commercial and office buildings.
Our pest control exterminators are knowledgeable with the pests that are most commonly a problem in Columbus businesses, including rats, roaches, flies, and spiders. Every year, our commercial technicians undergo advanced education on the latest commercial pest control treatments.
As a Columbus extermination provider, we are serious about assisting area companies in protecting their property and image from nuisance and potentially harmful pests. We offer professional pest solutions to office buildings, apartment complexes, shopping plazas, colleges & schools, hotels and motels, gyms, and local restaurants.
Our commercial pest control exterminators will examine the property to identify any pest issues. The exterminator will also look for possible entry points. Not only will we deal with your ongoing pest problem, but we will help prevent any future pest issues.
We care about your business and employees and use only the safest, most reliable commercial Columbus pest control solutions. Our highly trained Columbus technicians will keep your customers and employees safe during the the whole process.
If you'd like to explore what our Columbus exterminators are able to do for you, please give us a call today. Also, ask about our continuous pest control services and guarantee. And don't forget to ask about our preventative pest treatment programs.